Di Mare A Cut Above The Rest At Agape'
CH Infiniti Written In The Stars (Elton)
&
CH Di Mare Golden Odyssey (Barbie)
Ally's story began before she was even born. After the birth of her 4 siblings momma Barbie's labor stopped and an emergency ceasarian section was necessary to deliver the one puppy left......little Allyxandra. From that day on this little puppy I had never even met had carved a special place in my heart.

She truly is "A Cut Above The Rest" in so many ways.
Ally is a very special little girl who has totaly stolen my heart.
I can't thank her breeder, Debbie Pupo from Di Mare Italian Greyhounds, enough for the precious gift of Allyx!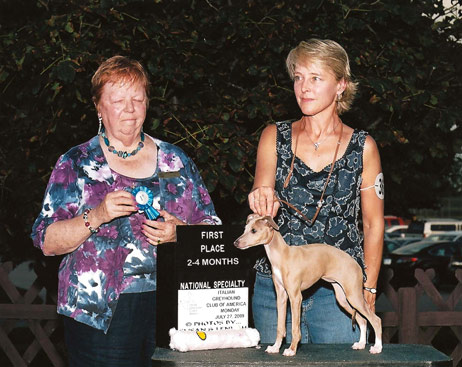 Almost three months old little Allyx takes First Place in her class at the Puppy Match held during our National Specialty in Frankenmuth Michigan!
Her new Mom is soooo proud of this baby girl!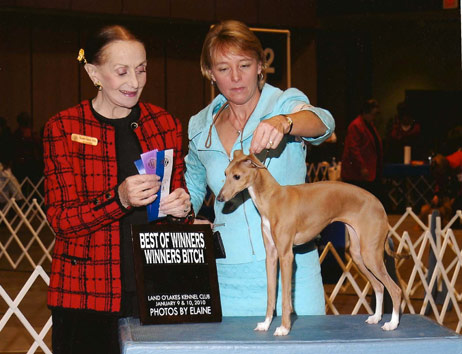 Allyx 's very first show weekend and very first points!

Baby Allyxandra....then "Lennox". Too stinkin' cute!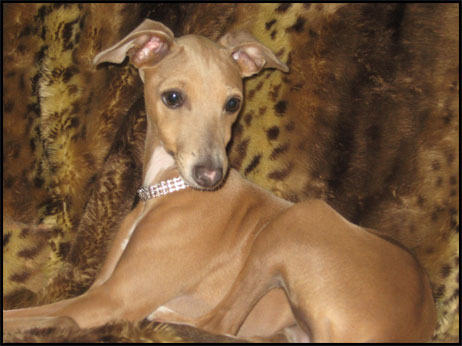 Growing Up!! Such a little Sweetie Pie!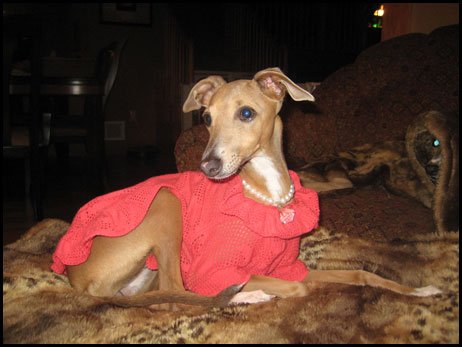 Lady Allyx....All dressed up and no where to go!!





Allyxandra....Always A Lady!
Ally's demeanor and style has always been one of a classy, sophisticated little lady!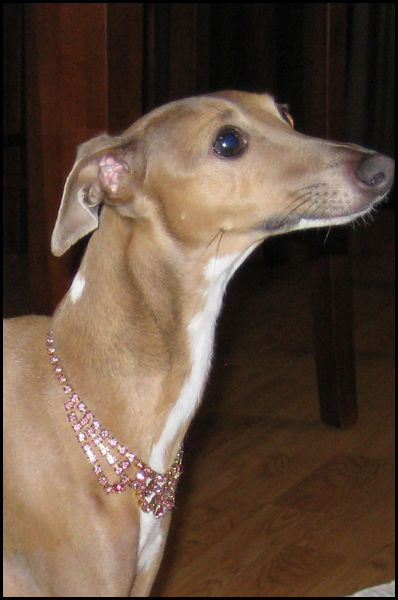 A surprise in the mail!!
Allyx showing off her "Princess Necklace" from her "Other Mother"!
Thanks Debbie! It's beautiful !!
Ally
Always the lady....
Truly a dog that's hard NOT to like! Life with Allyxandra continues to be..... Great!

Home | Our Dogs | Sires We've Used | Photo Gallery
Available Dogs | Pedigrees | Links & Info | Contact Us

© Copyright 2011, All rights reserved. Design & Hosted by TeamAutoHosting.com