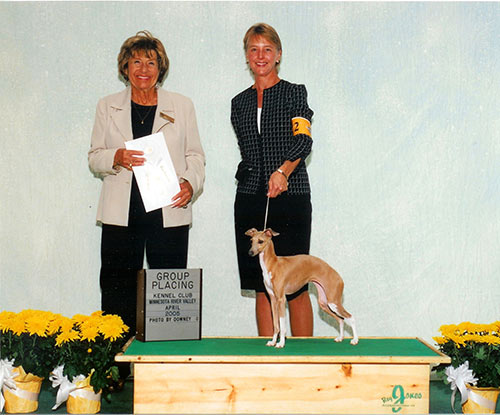 Ch. Agape's Cabana Showgirl
Group Placing!
Lola, What can one say but maybe, Blondes DO Have More Fun!! Lola is a sweet little girl who totally embraces life. No matter what it's time to do, Lola is game, at least for a while. She loved the show ring but didn't always feel like stacking the way Mom wanted her to stack. She has Personality Plus and is truly our Princess. Often "Putting in her Orders" Lola always lets us know her hearts desire ....especially if there are pretzels in Dad's bowl!!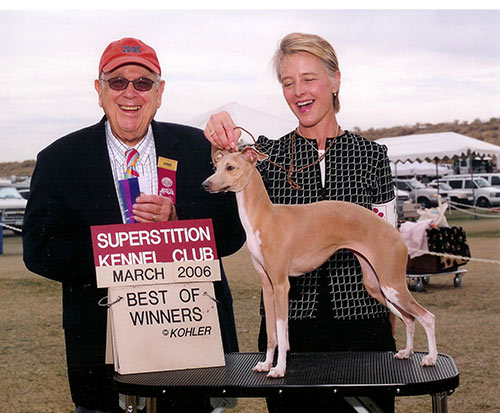 Lola could show up a storm especially when it was 95 and Sunny!! Here we are in Arizona. Finally, we are far enough South for her to be warm and Strut her Stuff!!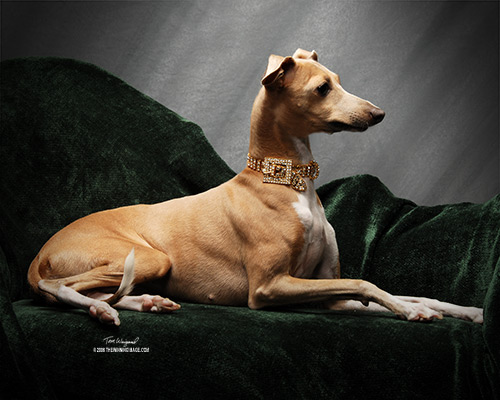 "Princess" Lola at 3 1/2 years old.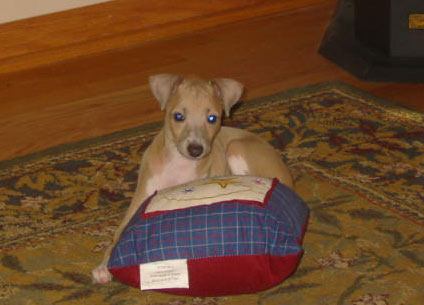 Here she is after I had put the four boys to the dog room for the evening. Some how, she knew she was staying. She was the only girl in her litter and she must have known she was "It"!! This must be where her "Princess" attitude was born!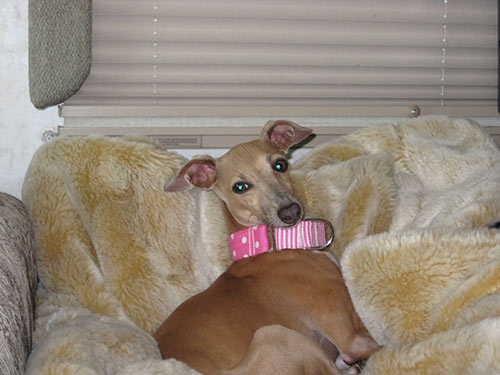 Ahhhhhh .... RV travel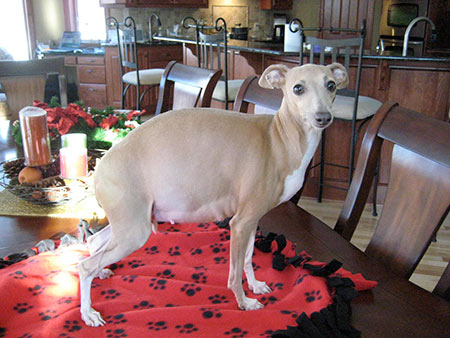 Like I said, Lola was game for whatever Mom wanted from her. I do think about now she's wondering just why she is so willing to oblige us!!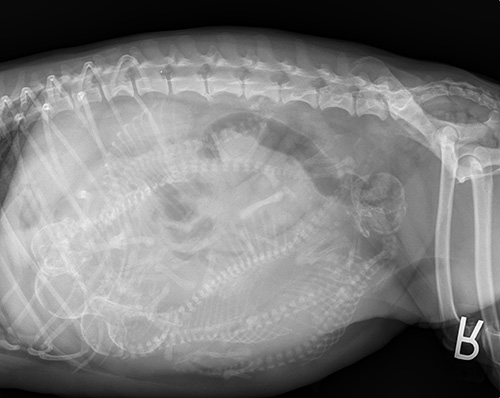 Doctor Amy says I got 5 in here!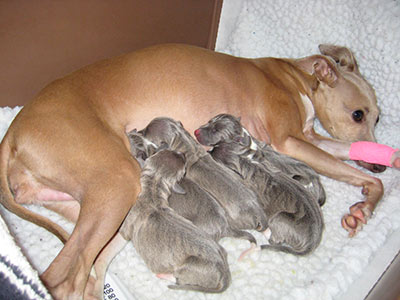 Our Little Trooper! Even after a hard labor and a caesarian section, Lola once again stepped up to the plate and did us proud. 5 babies.... FOUR girls and One boy. I hope the "Princess" gene is not dominate!!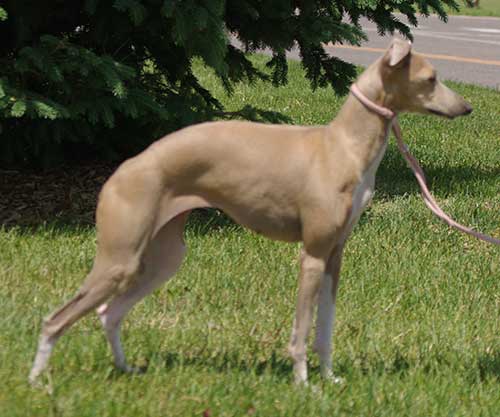 Kids are gone and I got my figure back!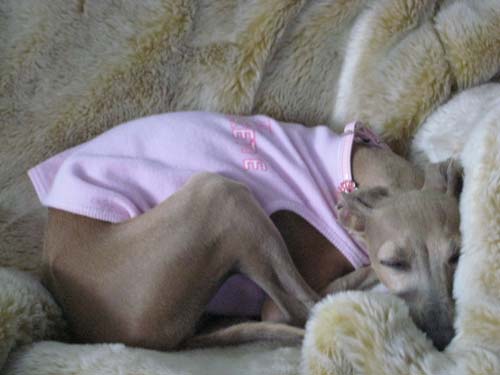 It's Exhausting being a Princess!!